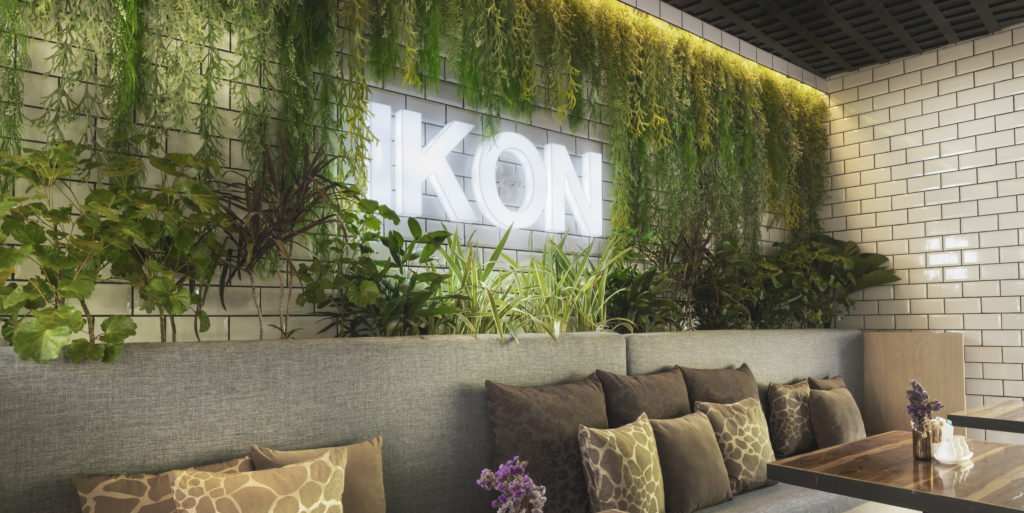 Tasty BREAKFAST
Breakfast is the most important meal of the day, and we couldn't agree more.
IKON café, the hotel's main restaurant, serves breakfast and lunch daily. Exclusively for hotel guests, IKON café greets you with a line of breakfast buffet, catering to your taste, be it Western or Asian dishes.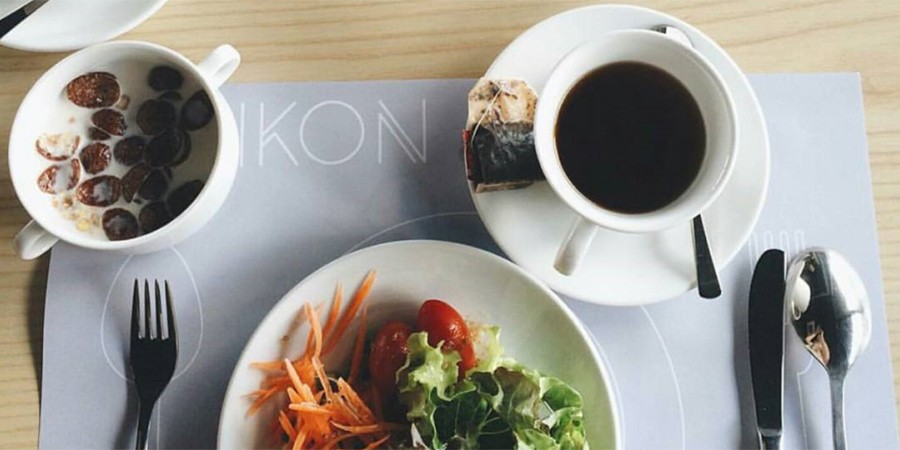 Casual LUNCH
And what is a vacation without a big glass of refreshing smoothie? After our breakfast hours, the restaurant stays open for drinks, light snacks and lunch throughout the day. May it be poolside munching or a filling lunch dish that will last you up until dinner time, we got you covered at IKON café.
IKON Café Opening Hours : Daily 6.30 AM To 0.00 AM
Swimming Pool Opening Hours : Daily 7.00 AM TO 8.00 PM

Bite
IKON Buffalo Wings
165
Our signature chicken wings coated in spicy sauce
Calamari
250
Crisp calamari with wasabi mayo
French Frie
150
Basket of fries and assorted dips
Ikon Rolls
225
Vegetable spring rolls – a choice fo fresh of fried
Chicken Satay
210
Grilled chicken satay with traditional dipping sauce & cucumber salad
Thai BBQ Chicken
250
Marinate with thai herb served with Sticky Rice
IKON Buffalo Wings
165
Our signature chicken wings coated in spicy sauce
Calamari
250
Crisp calamari with wasabi mayo
French Frie
150
Basket of fries and assorted dips
Ikon Rolls
225
Vegetable spring rolls – a choice fo fresh of fried
Chicken Satay
210
Grilled chicken satay with traditional dipping sauce & cucumber salad
Thai BBQ Chicken
250
Marinate with thai herb served with Sticky Rice
Caesar Salad
250
Romaine lettuce tossed with homemade dressing bacon and croutons topped with soft-boiled eggs
Yum woon sen
255
Thai Spicy grass noodle salad with seafood
Som Tum
155
Thai Spicy papaya salad
Munch
Pad Thai
250
The classic Thai-style work-fried noodles
Phuket Hokkien Mee
195
Stirfried yellow noodles with chicken top with boiled eggs
Raad Nah
220
Thick rice noodies with chicken top with boiled eggs
Fried Rice
195
Local style fried rice with a choice of chicken, pork or beef
Green curry fried rice
195
Rice in green curry with green pea chili and sweet basil
Tom Yom Goong
295
Thai clear, spicy and soup with prawn
Pasta
Spaghetti Carbonara
275
Spaghetti with cream sauce and bacon sprinkled with parmesan
Spaghetti Bolognese
275
Spaghetti with homemade meat sauce
Spicy Basil Spaghetti
225
Thai style spicy spaghetti with basil leaves & fiesh peppercoms. Choice of Chicken or pork
Digest
Banoffee
195
Banana, Caramel sweet crumbs and vanilla whipped cream
Ice-cream with seasonal fruits
15
Coffee & Tea
English Breakfast Tea
100
Fruit Juices
Smoothies
Banana Crunch
140
Banana , milk yogurt, almond
Mangoholic
140
Mango, yoghurt
Tropical
140
Pineapple, Orange, Banana
Watermint
140
Watermelon, Pineapple, Mint leaves
Beer
Keep It Fa Fancy! (250)
Frozen Margarita
Tequila/Triple Sec/Lime
Pina Colada
Rum/Malibu/Coconut
Bloody Mary
Vodka/Tomato Juice/ Spices
Long Island Ice Tea
Gin/Rum/Vodka/Tequila/ Triple Sec/Lime/Coke
Caipirinha
Cachaca/Sugar/lime
Singapore Sling
Gin/cherry/Herring/Lime/Soda
Sex On The Beach
Voda/Gin/Blue Curacao/juice
Beverages